It's that time of year again where the halls are decked with boughs of holly and children's laughter can be heard ringing through the school corridors. For many students, this is the first in 3 years that they get the chance to celebrate class Christmas parties with their peers. After months of remote learning and Zoom calls, they are finally able to enjoy some festive fun in person.
It's no surprise if your teenager has started planning their holiday wardrobes well in advance. Taking cues from their favorite fashion bloggers and celebrities, chances are, they have already put together a board of outfit inspirations for the holidays. Help make their wardrobe dreams a reality by teaching them how to accessorize. A little bit of jewelry can go a long way in making an outfit look complete and polished. Plus, it's a timeless gift that they'll be able to enjoy for years to come.
Here are the jewelry and accessories trends for teenagers this holiday season: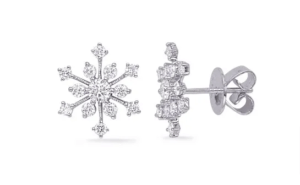 WHITE GOLD DIAMOND SNOWFLAKE EARRING
Looking to add a touch of luxury to your teen's winter wardrobe? Then consider investing in a white gold diamond snowflake earring! Not only are they on trend, but they are also guaranteed to make her stand out from the crowd.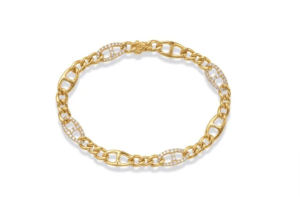 YELLOW GOLD DIAMOND BRACELET
This chain bracelet with a total of 80 stones is a modern twist on this classic jewelry piece. Chain bracelets are versatile and can be worn with any outfit, making them a perfect accessory for any occasion.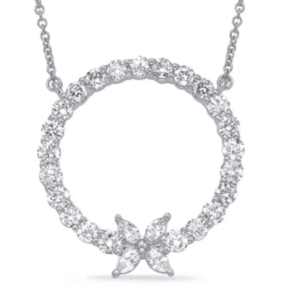 WHITE GOLD DIAMOND NECKLACE
A silver statement necklace is the perfect addition to any outfit. It's the perfect way to add a touch of glamor to an outfit and an easy way to take your outfit from Christmas lunches to evening class parties.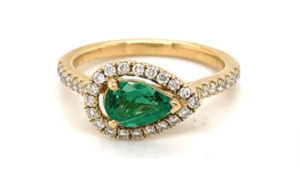 EMERALD RING
Emerald rings are an excellent gift for teenage girls. They are not only beautiful, but also have a meaning behind them. Emeralds are said to symbolize hope, new beginnings, and young love. Exactly what they need for their first festive Christmas in 3 years.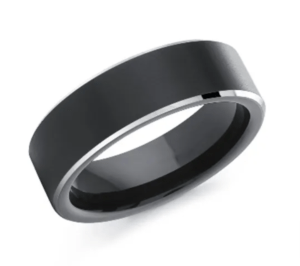 BLACK COBALT MEN'S RING
A black cobalt men's ring is a perfect gift for your teenage boy. It is stylish and cool, and he will love the way it looks on his finger. The ring is made of high quality materials, and it will last for many years to come. Plus, the black color is perfect for any outfit or style.
All these pieces can be worn with any outfit and are perfect for any occasion. So, if you're looking for the perfect gift for a teen this holiday season, consider one of these trendy jewelry pieces.
H&Z Diamond Centre is the best place to shop for all your diamond needs. They have a wide selection of diamonds at great prices, and their customer service is top-notch. So what are you waiting for? Stop by H&Z Diamond Centre today!